Pros-Tech Website Case Study
A patient-oriented re-design for a prosthetics and orthotics company.
Overview
Pros-Tech is a prosthetics and orthotics company based in Troy, Michigan. They are family owned and have over 40 years of experience making prosthetics and orthotics. My role was the sole designer and developer.
The problem
Pros-Tech's original website design had remained unchanged since they had launched it, so it was badly in need of maintenance and updating. They have never had a web designer at the company and were looking to keep the website simple enough to maintain without one. Pros-Tech needed more online visibility to attract new clients and stay ahead of newer local competitors in the industry. They wanted to make sure they conveyed an industry positive message, selling Pros-Tech's positive qualities, not negative qualities of the competitors. The company focus needed to remain on the patients and the community.
My solution
Since Pros-Tech wanted to maintain the website themselves, I opted for using Squarespace. This allowed them to manage their own blog and the rest of the website without knowing how to code. I added them to google businesses and did additional work on the SEO of the website to make them the number #1 result on google their name is searched. I went onsite to take photos of the business for the website and even spoke with some of their long-term patients to learn what they valued about the care Pros-Tech offered.
After implementing the new website, the number of customers who found Pro-tech searching for a category, product, or service went up by over 20%.
Below is a shot of their old website: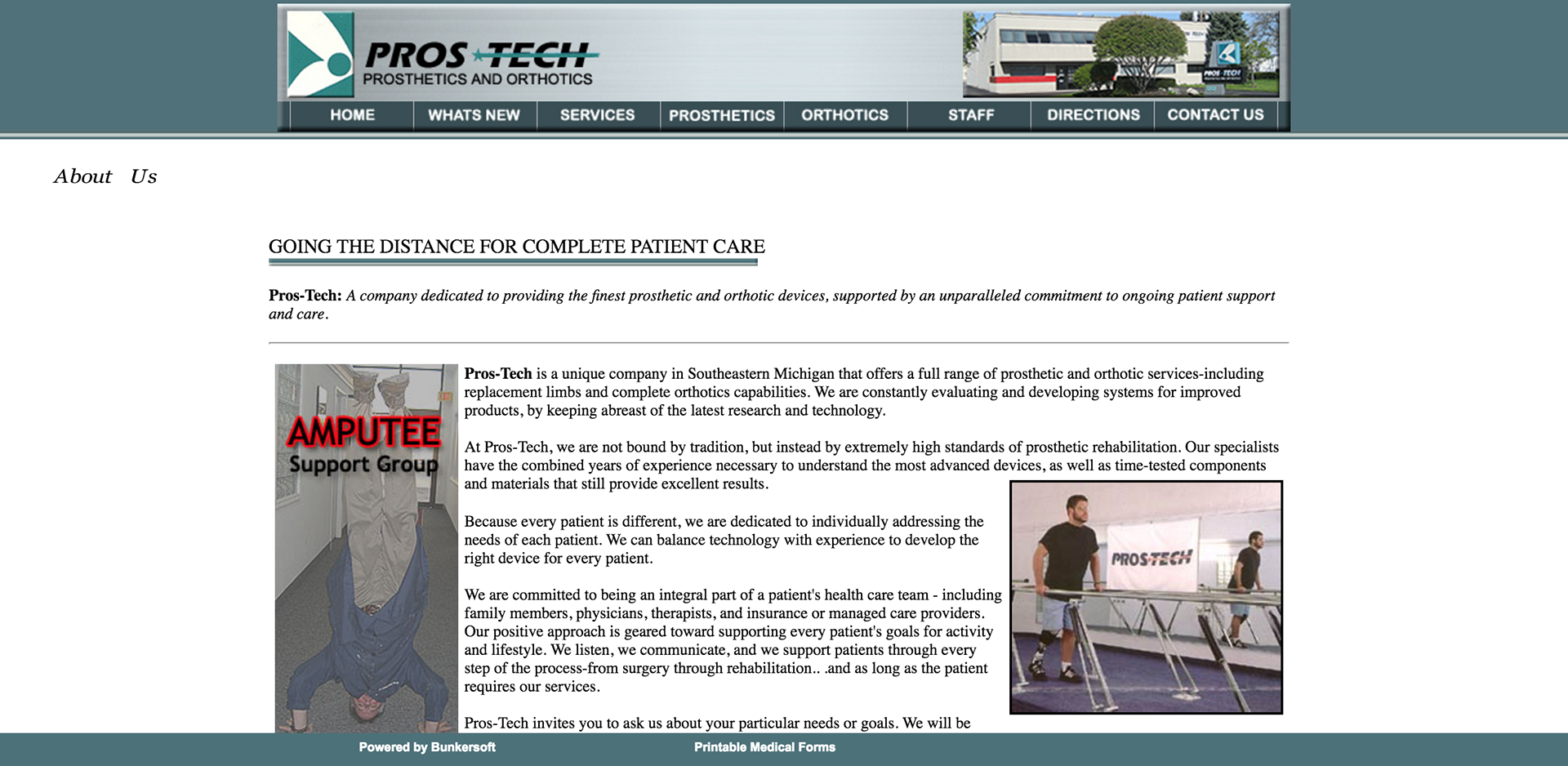 Pros-Tech New Landing Page:
Learned about
Prosthetics and orthotics, Squarespace, brand guidelines, small businesses