Docker MTA Pamphlet Case Study
A printed information pamphlet on Modernizing Traditional Apps
In this project, the request was to create a print piece to display information on Docker MTA.
The old flyer displaying MTA information was out of date and didn't match the companies design. After seeing the vast amount of information that needed to be included and the new design on the Docker website my solution was simple.
A 3 fold pamphlet would be the best material to create an easy to read, information-packed marketing material. This would allow enough room for the text and the new brand designs Docker was making for their website.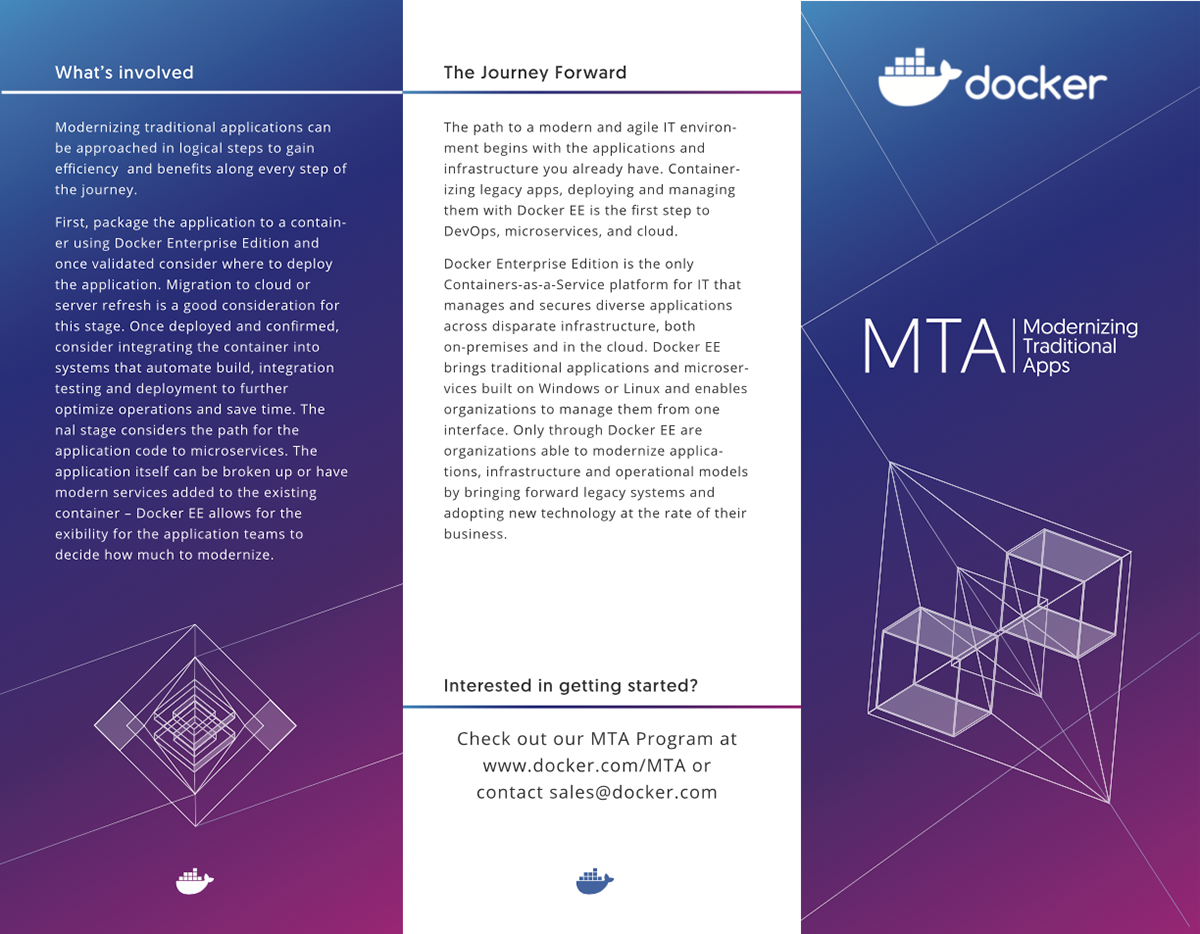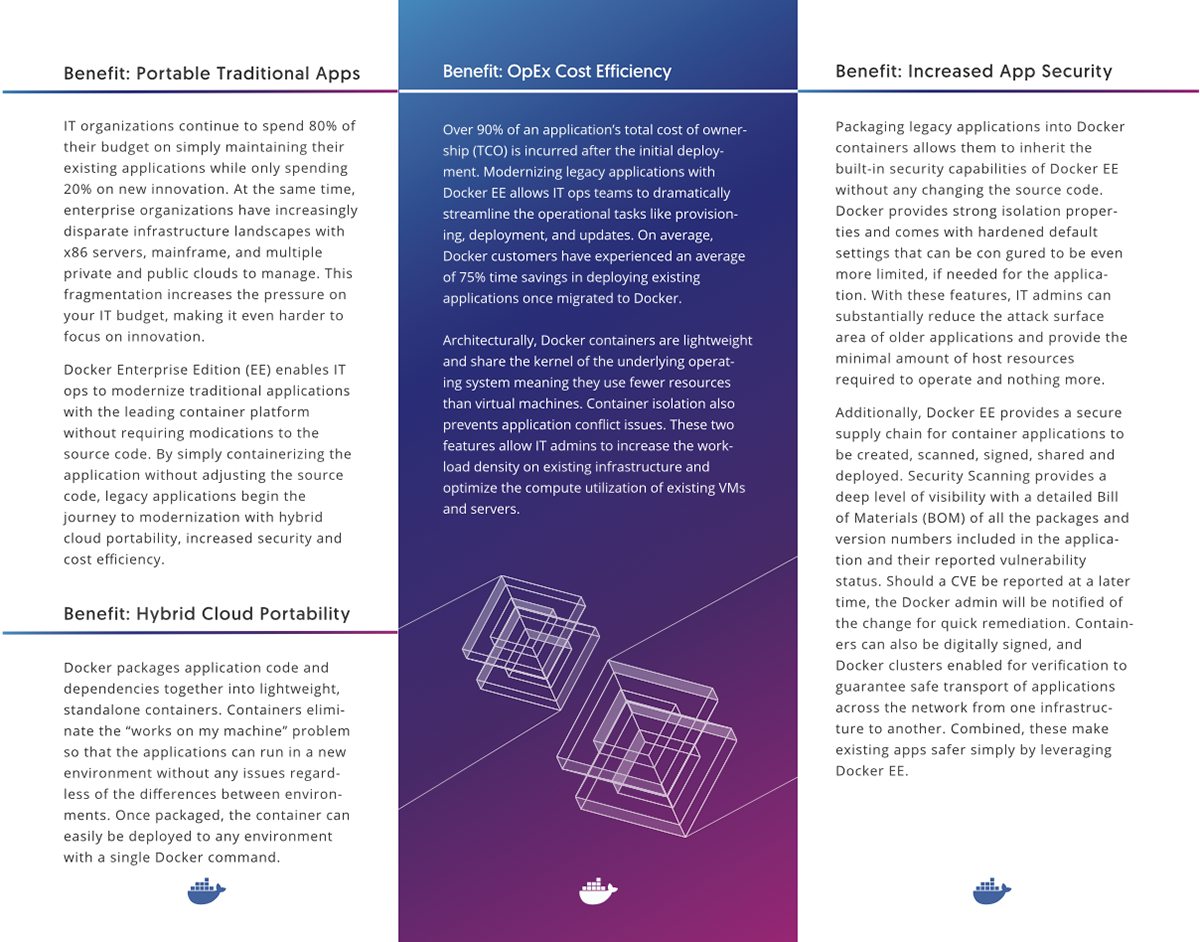 Here is a close-up of the visuals I made using illustrator. I made these by creating an object, making it 3D, and then making it a wireframe.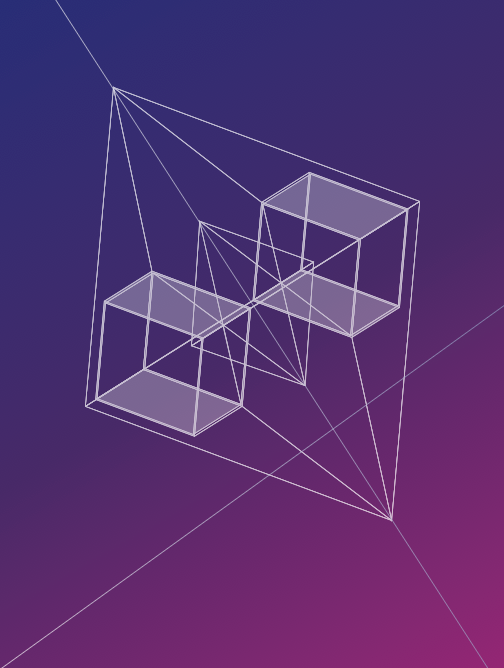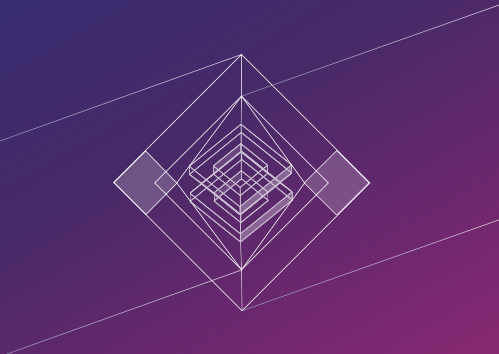 Below was my first print prototype. After an hour of being at the printshop to make it perfect.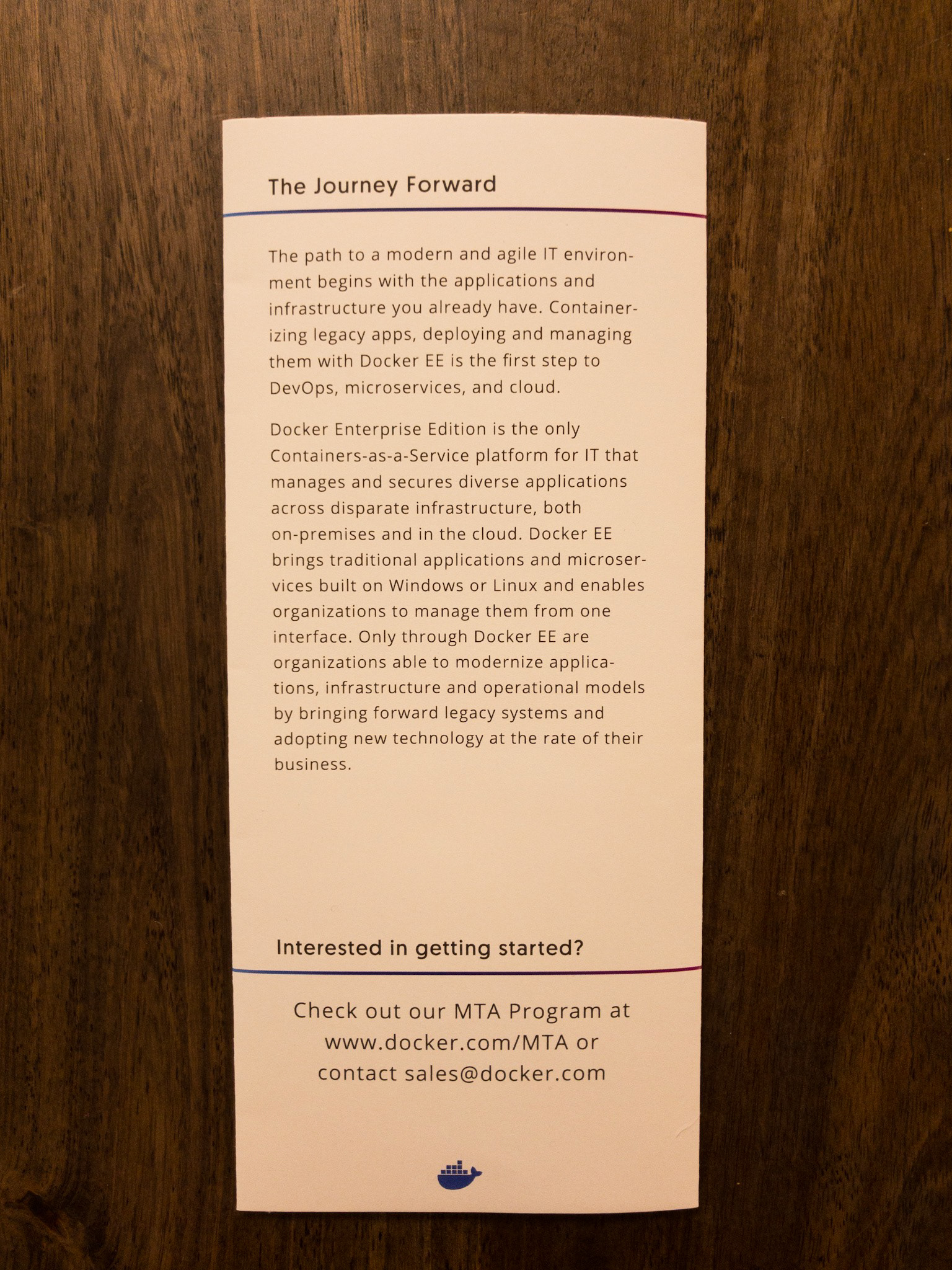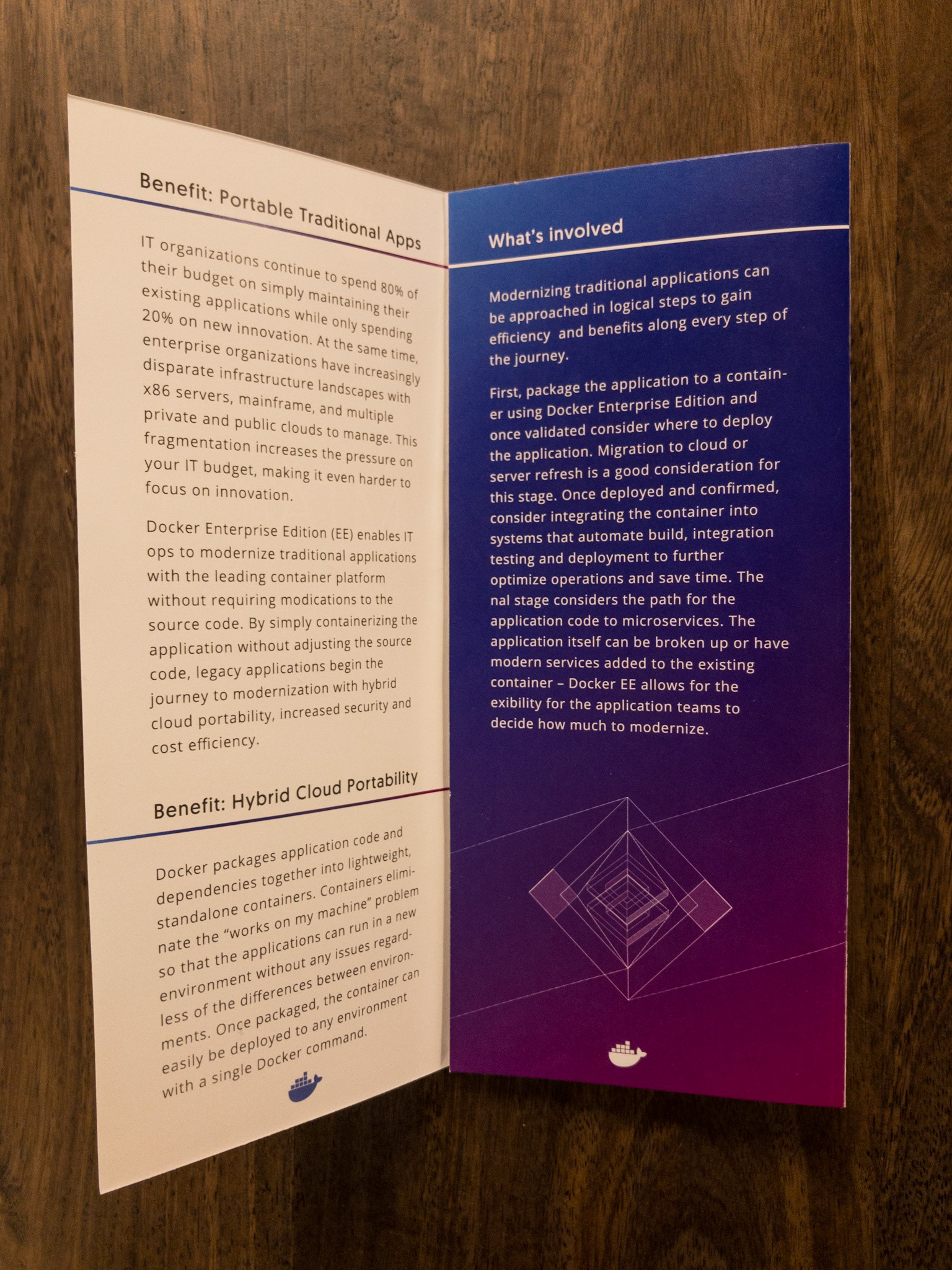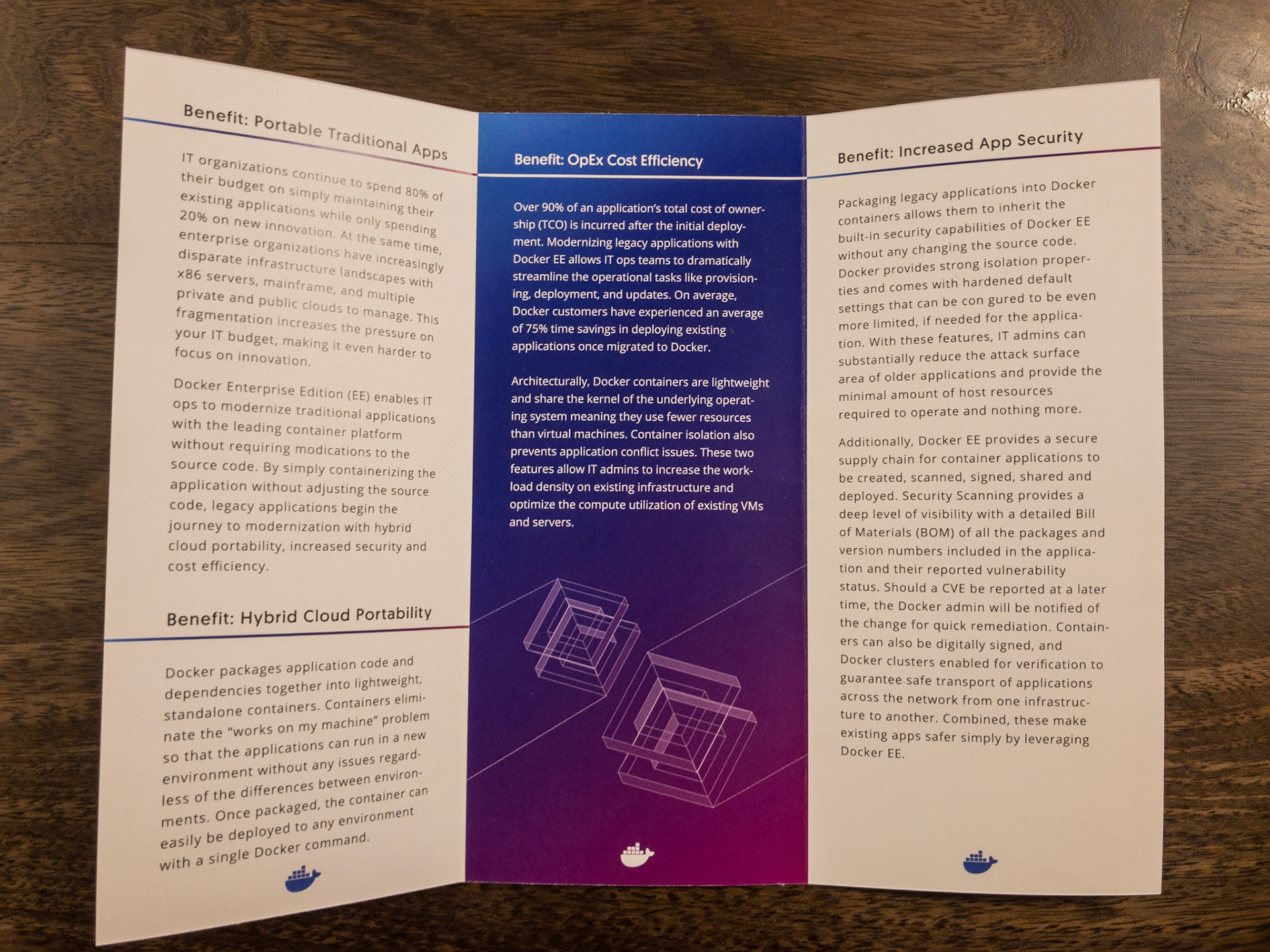 Below is the final mockup using Photoshop.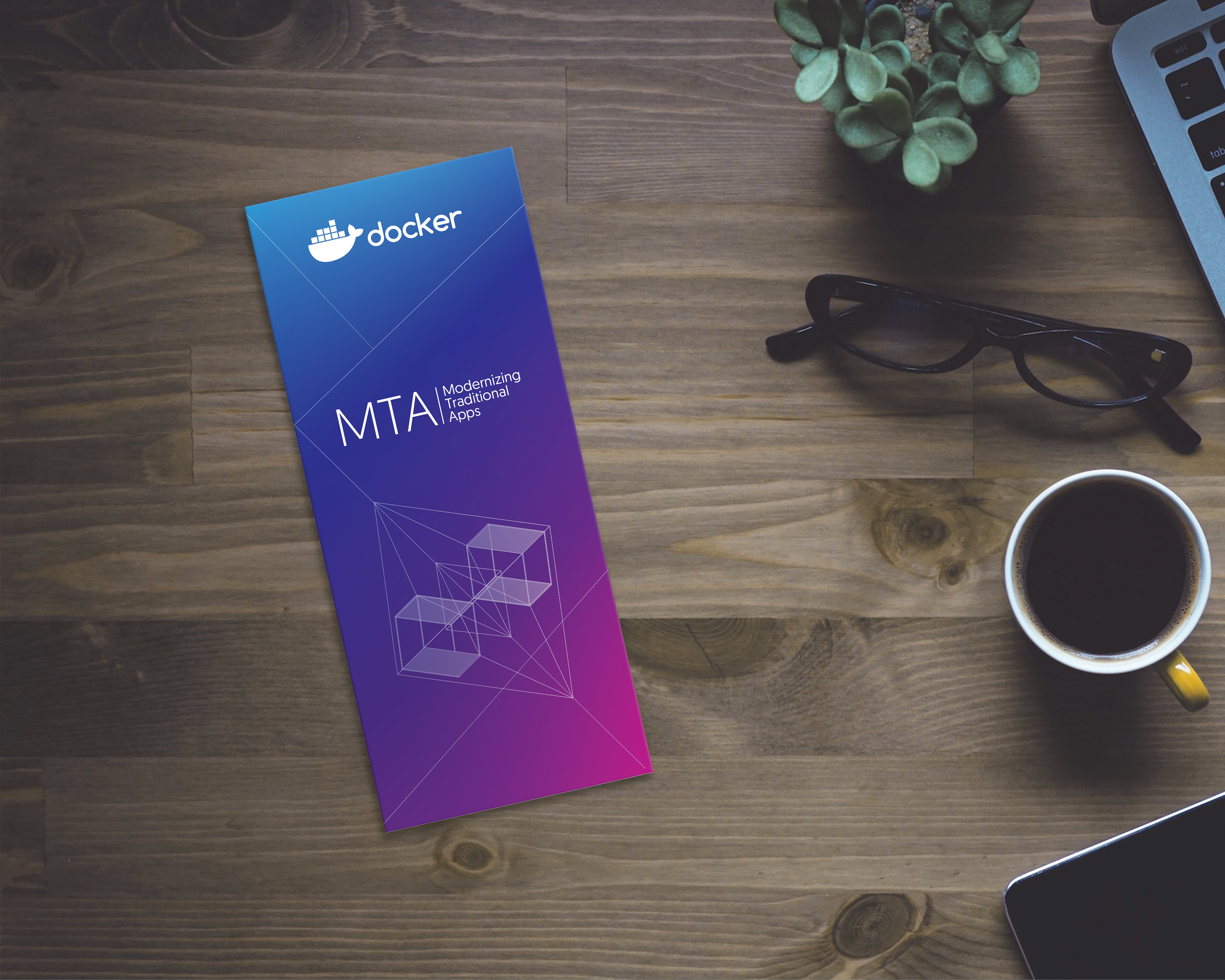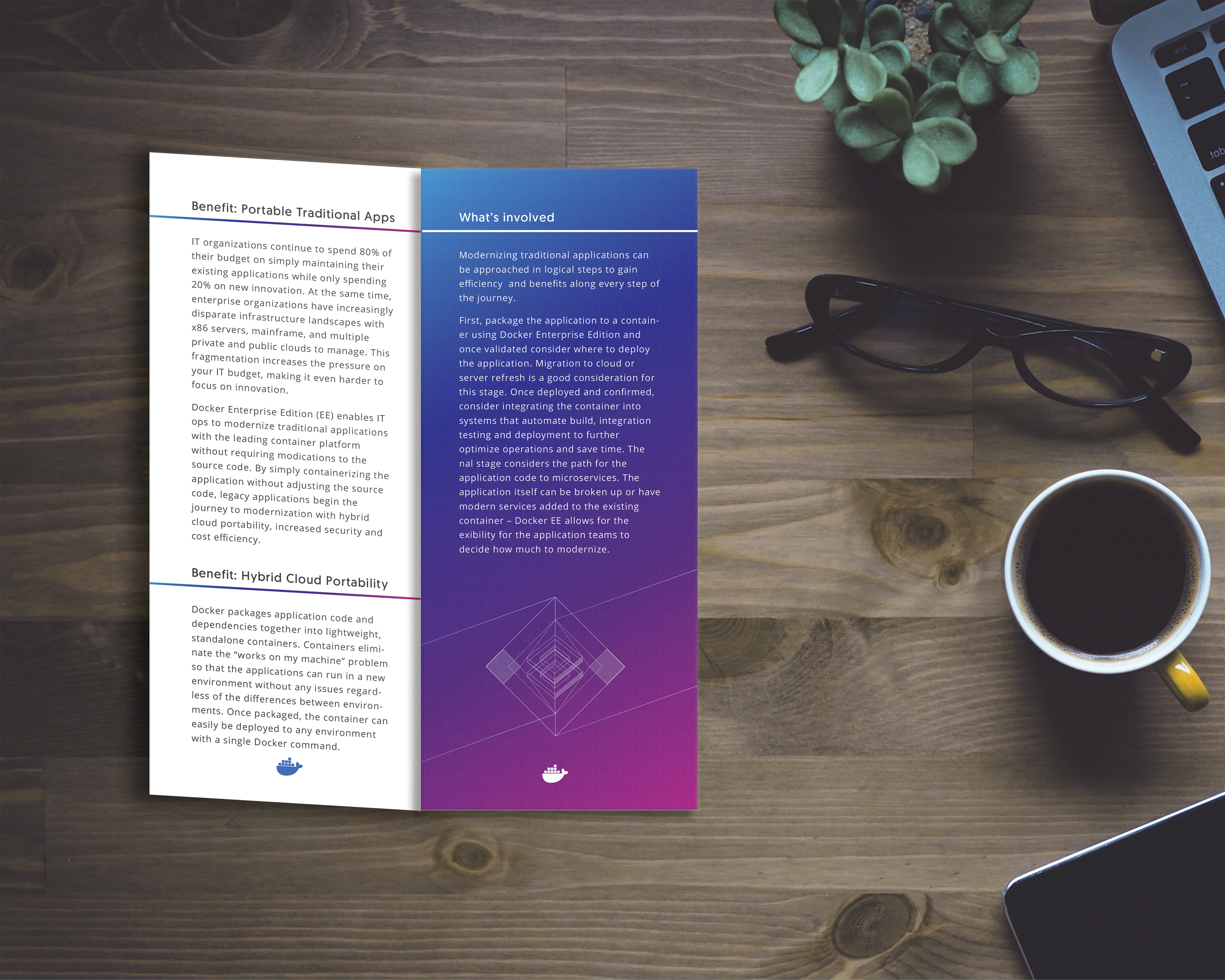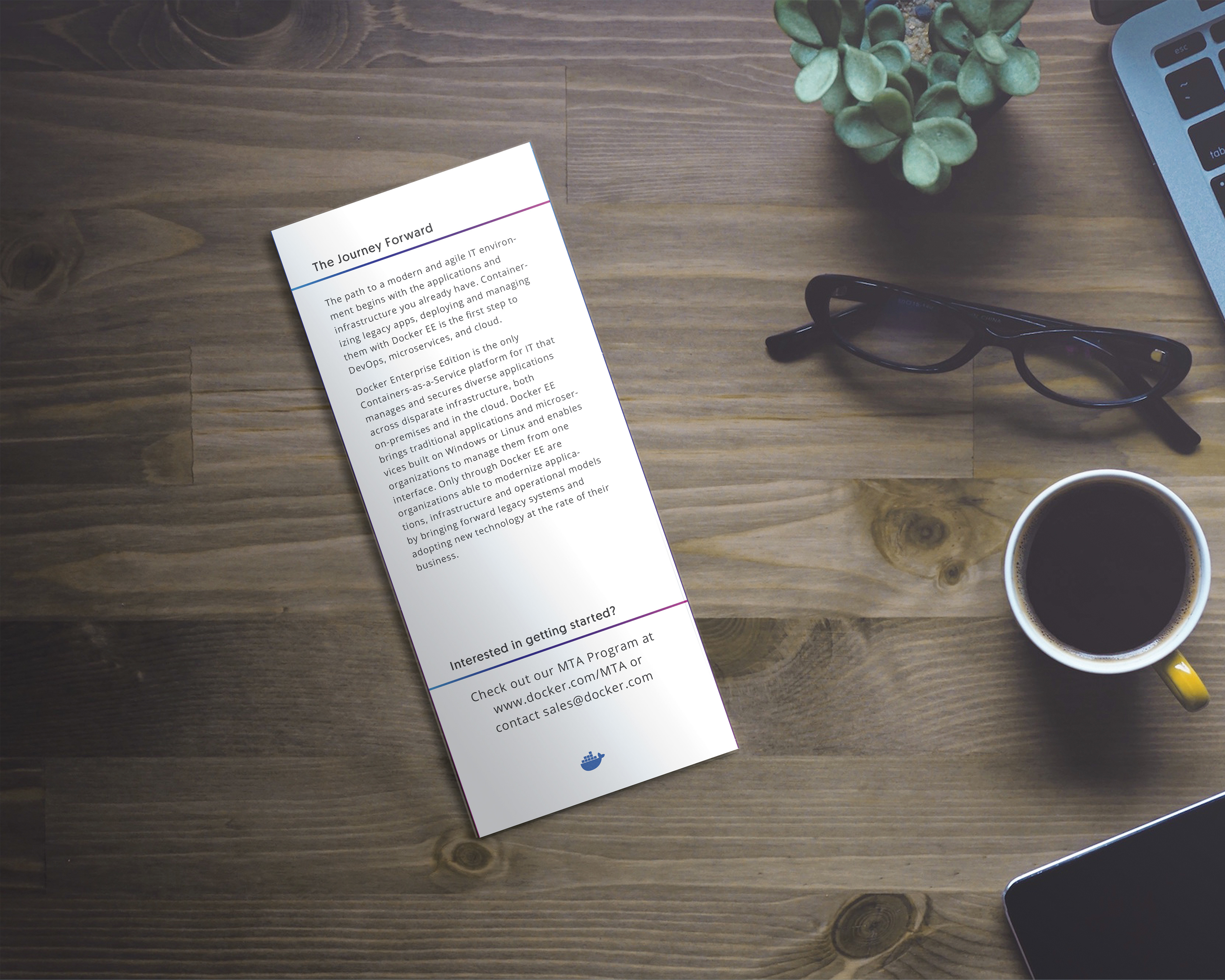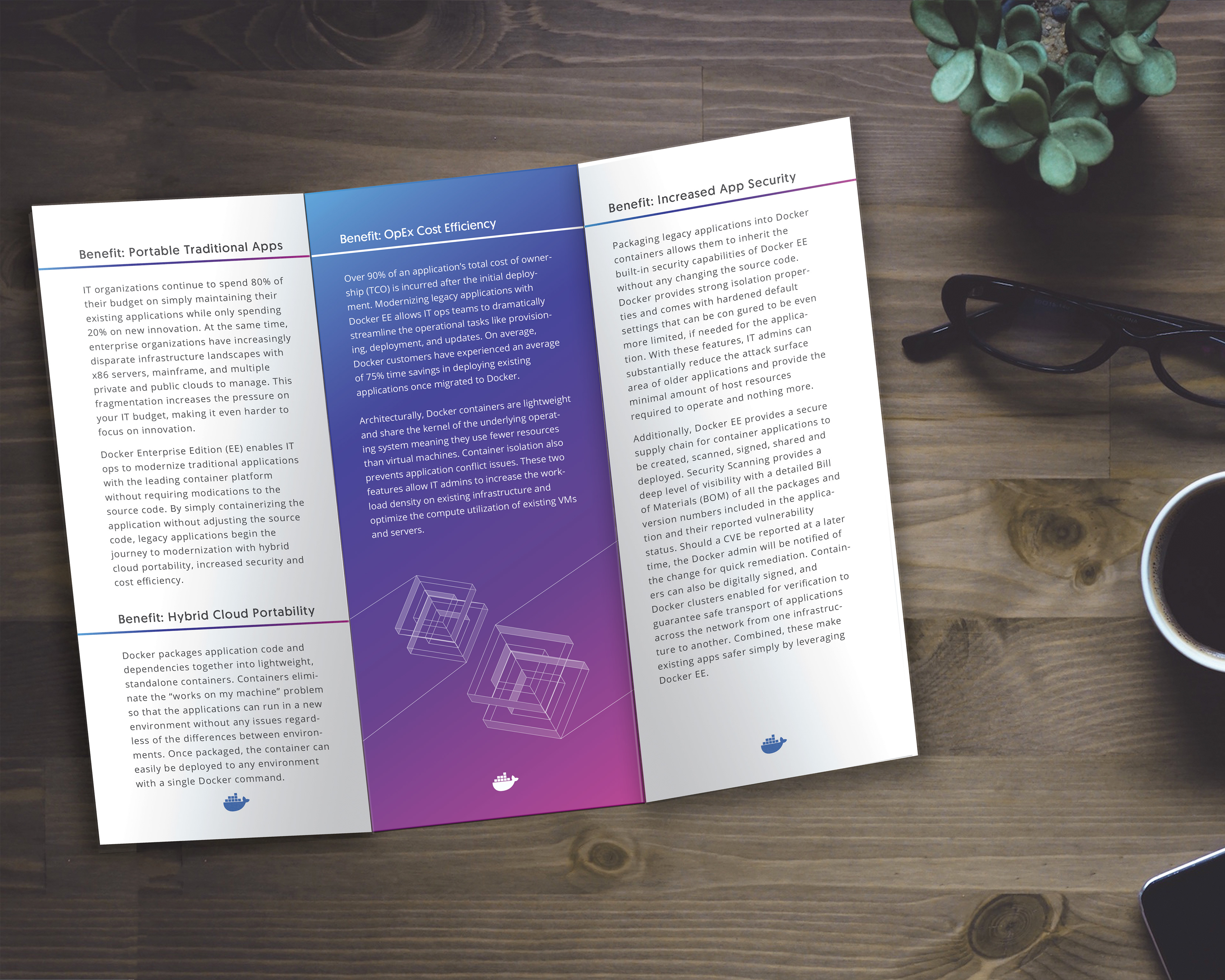 Printing Pamphlets, Pamphlet design, Mockups, 3D Shapes in illustrator